DUO : 2 raisin-cinnamon blends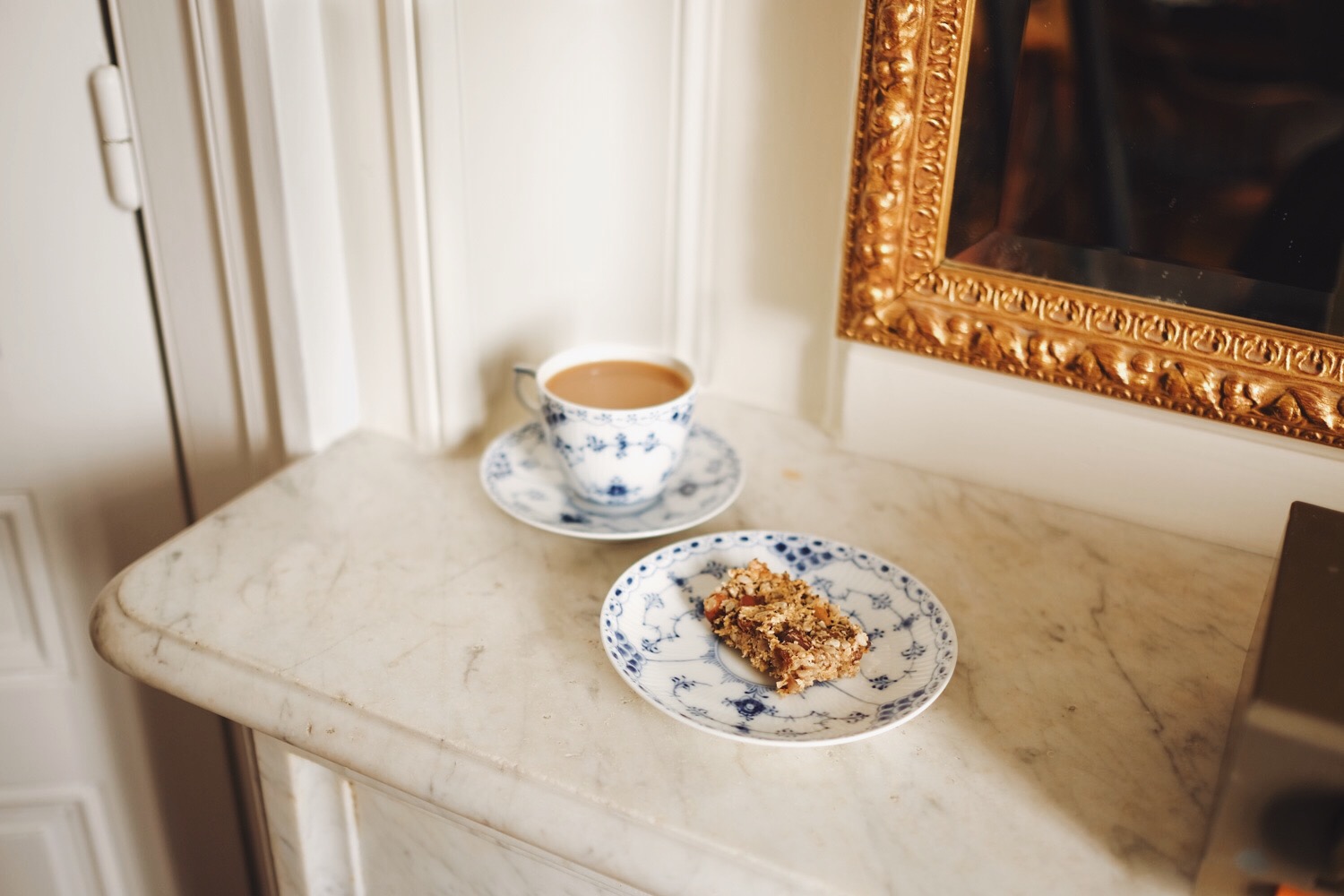 DUO : 2 raisin-cinnamon blends
~ subscribe & save ~
T H E. C E R E A L. B A R S.
We like them to be filling, chewy and flavourful. They can be enjoyed alone or with nut butter, as they are or toasted. Perfect for breakfast or as afternoon snack, at home or to go. As all of our blends, these bars are organic, gluten free, vegan and without added sugar. The only sweetener is the raisin.
This bundle includes 2 blends for the most delicious soft and chewy raisin-cinnamon cereal bars.
Ingredients
Sunflower seeds*, gluten free oat flakes*, chia seeds*, psyllium husk*, sultanine raisins*, cinnamon powder* and sel de Guérande.
* stemming from organic agriculture
Recipe
1. Pour all the ingredients in a mixing bowl and add 1,5 tbsp of oil (preferably coconut, otherwise olive), add 175 ml lukewarm water and stir well.
2. Cover a large baking tin "plat à gratin" with baking paper or use muffin mould and pour the dough evenly. Cover and let it rest overnight (it's important that it stays in the mould overnight) at room temperature.
3. Bake in a traditional oven at 180°C for 20 minutes, turn upside down and bake again for 30 minutes.
4. Let cool down, slice in small squares and bring along with you anywhere!
NB: to bake as individual muffins, 35 min in total should do it.
NB: you can also use this mould made for the classic morgenbrød bread.
Conservation
Before opening, check the date under the pack.
Once baked, the bars can hold for app. 5 days in a towel, some place dry and away from direct light.
Other info
The blends are made in an atelier free from gluten.
Our bars are made from naturally organic, gluten free, dairy and sugar free ingredients.
Each month, you will receive 2 blends delivered right to your door.